Lesbian and gay marriage: Transformation or normalisation?
Clarke, Victoria
Authors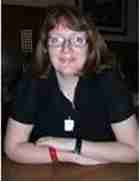 Dr Victoria Clarke Victoria.Clarke@uwe.ac.uk
Associate Professor in Qualitative & Critical Psychology
Abstract
Although there are still a number of vocal anti-marriage critics (e.g. Robson, 1998; Warner, 1999), most lesbians and gay men writing about marriage support the extension
of marriage rights. It is hardly surprising, then, that the three books I review here all construct strong arguments in favour of lesbian and gay marriage. In the remainder of this essay, I provide a summary of the books, and then outline some of the arguments they develop in support of lesbian and gay marriage. These arguments are: domestic partnerships are an illegitimate alternative to marriage; lesbian and gay marriage will diminish social prejudice, provide access to rights currently denied to lesbians and gay men, not encourage distinctions between good and bad gays and transform traditional gender roles; and fears about normalization are misplaced.
You might also like
Downloadable Citations