Successful Qualitative Research: A Practical Guide for Beginners
Clarke, Victoria; Braun, Virginia
Authors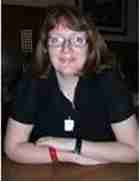 Dr Victoria Clarke Victoria.Clarke@uwe.ac.uk
Associate Professor in Qualitative & Critical Psychology
Abstract
PLEASE NOTE: THIS IS NOT THE FULL BOOK TEXT - PUBLISHER POLICY ONLY ALLOWS ACCESS TO AN EXTRACT OF THIS BOOK IN THE UWE BRISTOL RESEARCH REPOSITORY

For Chapter 1: This chapter introduces qualitative research to a reader new to the area, and sets the scene for the rest of the book. It clearly specifies what defines qualitative research, and differentiates the use of a whole qualitative paradigm, or Big Q approach, with the more limited use of qualitative data within a more positivist paradigm. It contextualises qualitative research – within psychology – by providing a brief history of the approach, and by locating it within the learning-context of research degrees at many universities, where quantitative approaches tend to predominate. The chapter explores the question of what makes a good qualitative researcher by introducing the concept of a qualitative sensibility, and by outlining skills important in qualitative research, such as reflexivity, interactional ability, and a critical and inquiring mind. The chapter also introduces the authors and their perspectives on qualitative research. Finally, the chapter introduces the overall approach, organisation and structure of the book, and its specific and unique pedagogical features, including the companion website.
The chapter is supported with a range of pedagogical features including annotated further reading, and chapter overviews and summaries. The companion website includes an interactive flashcard glossary of key terms for this chapter and self-test multiple choice questions for section 1: Successfully getting started in qualitative research.
Citation
Clarke, V., & Braun, V. (2013). Successful Qualitative Research: A Practical Guide for Beginners. London: Sage
Book Type
Authored Book
Publication Date
Mar 1, 2013
Peer Reviewed
Peer Reviewed
ISBN
9781847875815
Keywords
coding, discourse analysis, diary research, focus groups, grounded theory, interpretative phenomenological analysis/IPA, interviews, online research, pattern-based qualitative analysis, qualitative methods, qualitative report, qualitative surveys, reflexi
Public URL
https://uwe-repository.worktribe.com/output/934201
Publisher URL
http://www.uk.sagepub.com/books/Book233059
Related Public URLs
http://www.sagepub.co.uk/braunclarke
http://www.psych.auckland.ac.nz/thematicanalysis
Files
SQR Chap 1 Research Repository.docx (60 Kb)
Document
SQR Chap 1 Research Repository.pdf (286 Kb)
PDF
You might also like
Downloadable Citations