Hydrogen sulfide causes excision of a genomic island in Pseudomonas syringae pv. phaseolicola
Neale, Helen; Deshappriya, Nelum; Arnold, Dawn L.; Wood, Mark E.; Whiteman, Matthew; Hancock, John T.
Authors
Helen Neale Helen2.Neale@uwe.ac.uk
Occasional Associate Lecturer - HAS DAS
Dawn Arnold Dawn.Arnold@uwe.ac.uk
Professor in Molecular Plant Pathology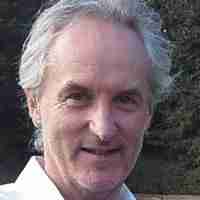 John Hancock John.Hancock@uwe.ac.uk
Professor in Cell Signalling
Abstract
© 2017, The Author(s). Hydrogen sulfide (H2S) is known to be an important signalling molecule in both animals and plants, despite its toxic nature. In plants it has been seen to control stomatal apertures, so altering the ability of bacteria to invade plant tissues. Bacteria are known to generate H2S as well as being exposed to plant-generated H2S. During their interaction with plants pathogenic bacteria are known to undergo alterations to their genomic complement. For example Pseudomonas syringae pv. phaseolicola (Pph) strain 1302A undergoes loss of a section of DNA known as a genomic island (PPHGI-1) when exposed to the plants resistance response. Loss of PPHGI-1 from Pph 1302A enables the pathogen to overcome the plants resistance response and cause disease. Here, with the use of H2S donor molecules, changes induced in Pph 1302A genome, as demonstrated by excision of PPHGI-1, were investigated. Pph 1302A cells were found to be resistant to low concentrations of H2S. However, at sub-lethal H2S concentrations an increase in the expression of the PPHGI-1 encoded integrase gene (xerC), which is responsible for island excision, and a subsequent increase in the presence of the circular form of PPHGI-1 were detected. This suggests that H2S is able to initiate excision of PPHGI-1 from the Pph genome. Therefore, H2S that may emanate from the plant has an effect on the genome structure of invading bacteria and their ability to cause disease in plants. Modulation of such plant signals may be a way to increase plant defence responses for crops in the future.
Citation
Neale, H., Deshappriya, N., Arnold, D. L., Wood, M. E., Whiteman, M., & Hancock, J. T. (2017). Hydrogen sulfide causes excision of a genomic island in Pseudomonas syringae pv. phaseolicola. European Journal of Plant Pathology, 149(4), 911-921. https://doi.org/10.1007/s10658-017-1240-7
| | |
| --- | --- |
| Journal Article Type | Article |
| Acceptance Date | Apr 19, 2017 |
| Online Publication Date | May 16, 2017 |
| Publication Date | Dec 1, 2017 |
| Deposit Date | Apr 19, 2017 |
| Journal | European Journal of Plant Pathology |
| Print ISSN | 0929-1873 |
| Electronic ISSN | 1573-8469 |
| Publisher | Springer (part of Springer Nature) |
| Peer Reviewed | Peer Reviewed |
| Volume | 149 |
| Issue | 4 |
| Pages | 911-921 |
| DOI | https://doi.org/10.1007/s10658-017-1240-7 |
| Keywords | hydrogen sulphide, genomic islands, Pseudomonas syringae, plant pathogen interactions, plant-bacteria interactions, circular intermediate, plant defence, xerC |
| Public URL | https://uwe-repository.worktribe.com/output/876889 |
| Publisher URL | http://dx.doi.org/10.1007/s10658-017-1240-7 |
Files
You might also like
Downloadable Citations