Children as engineers: A toolkit for multidisciplinary STEM education
Lewis, Fay; Edmonds, Juliet; Fogg-Rogers, Laura
Authors
Juliet Edmonds Juliet.Edmonds@uwe.ac.uk
Senior Lecturer in Primary Science Education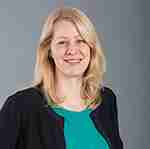 Dr Laura Fogg Rogers Laura.Foggrogers@uwe.ac.uk
Associate Professor of Knowledge Exchange in Engineering
Abstract
Many UK primary school teachers lack confidence in their science, technology, engineering and mathematics (STEM) subject knowledge and ability to teach STEM subjects. Outreach can enhance learning and engagement within these subjects but provision is often ad hoc. This study united researchers in science communication and education to design a multidisciplinary toolkit to this address these issues.
Training was provided introducing undergraduate pre-service teachers to engineering, and undergraduate engineering students to effective working with children – learning theories, understanding learning, safeguarding, etc. The students were then paired together to work in a knowledge exchange programme, resulting in them jointly delivering engineering challenges at primary schools. Pre- and post-longitudinal multi-method evaluative research was employed to measure changes in attitudes, alongside qualitatively exploring possible reasons for change.
Participation helped the pre-service teachers develop more positive views of STEM teaching. Increases in engineering subject knowledge confidence (SKC) and teaching self-efficacy (TSE) to high significance were observed. Interestingly, participation also appeared to also bring about highly significant increases in science SKC and TSE, despite varied previous experiences of teaching science. The engineer participants reported increases in how well equipped they felt to participate in public outreach, and the likelihood of future public engagement. The paired peer model was described as the most influential aspect contributing to these changes.
A toolkit of materials, resources and models of working has been developed and embedded into undergraduate provision in both education and engineering degrees as a result of this work. This toolkit is now ready to be disseminated to other higher education providers.
Citation
Lewis, F., Edmonds, J., & Fogg-Rogers, L. (2018, December). Children as engineers: A toolkit for multidisciplinary STEM education. Presented at OfS: Experimaental and Innovation teaching and Learning Dissemination, London, England
| | |
| --- | --- |
| Presentation Conference Type | Lecture |
| Conference Name | OfS: Experimaental and Innovation teaching and Learning Dissemination |
| Conference Location | London, England |
| Start Date | Dec 10, 2018 |
| End Date | Dec 10, 2018 |
| Acceptance Date | Nov 1, 2018 |
| Publication Date | Nov 10, 2018 |
| Publicly Available Date | Jun 7, 2019 |
| Peer Reviewed | Not Peer Reviewed |
| Keywords | STEM, multidisciplinary learning, primary teaching and learning, engineering public engagement |
| Public URL | https://uwe-repository.worktribe.com/output/857222 |
| Additional Information | Title of Conference or Conference Proceedings : OfS: Experimaental and Innovation teaching and Learning Dissemination |
Files
Lewis et al 2018. Children as Engineers, a toolkit for multidisplinary STEM education.pptx (6.4 Mb)
Presentation
You might also like
Downloadable Citations