Hydrogen gas and its role in cell signaling
Wilson, Helen R.; Veal, David; Whiteman, Matthew; Hancock, John T.
Authors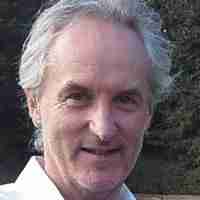 John Hancock John.Hancock@uwe.ac.uk
Professor in Cell Signalling
Abstract
Hydrogen gas (H2) was once thought to be inert in biological systems but it has now become apparent that exposure of a wide range of organisms, including animals and plants, to H2 or hydrogen-rich water (HRW) has beneficial effects. It is involved in plant development, and alleviation of stress and illness, such as reperfusion injury. Here, an overview of how H2 interacts with organisms is given.
Citation
Wilson, H. R., Veal, D., Whiteman, M., & Hancock, J. T. (2017). Hydrogen gas and its role in cell signaling
Files
Wilson - CAB- Hydrogen Gas - resubmit.docx (28 Kb)
Document
Wilson - CAB- Hydrogen Gas - resubmit.pdf (306 Kb)
PDF
You might also like
Downloadable Citations