Comparison of prediction tools to determine their reliability on calculating operational heating consumption by monitoring no-fines concrete dwellings
Sierra, Francisco; Mahdjoubi, Lamine; Gething, Bill; Alzaatreh, Ammar; Fitton, Richard; Marshall, Alex
Authors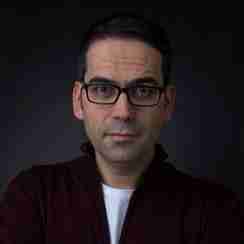 Lamine Mahdjoubi Lamine.Mahdjoubi@uwe.ac.uk
Professor in Info. & Communication & Tech.
Bill Gething Bill.Gething@uwe.ac.uk
Professor in Architecture
Abstract
© 2018 Elsevier B.V. Nowadays most retrofit decisions are based on reducing CO2 / heating consumption. The aim of this study was to determine the reliability of three tools (RdSAP, SAP and IES) often used to predict these reductions. Three no-fines concrete (NFC) dwellings (C1, C2, and C3) with similar floor area and construction but different occupants were monitored. Key information about the thermal performance of the fabric; the behaviour of the occupants and the energy consumption was collected before and after 110 mm of external wall insulation (EWI) was added. The target was a 30% reduction on energy consumption due to the EWI. However, only C3 decreased it by 30% as expected, C2 only by 14% due to a subtle rebound effect and C1 actually increased consumption by 75%, due to rebound effect. Steady state tools (RdSAP and SAP) were found to be inaccurate in predicting the operational energy consumption of dwellings, only dynamic performance analysis software (IES) was suitable to carry out this type of prediction accurately. However, this type of software requires highly accurate and detailed information regarding: the baseline performance of the fabric, external weather conditions and, most importantly, accurate pre- and post- heating operational habits of the occupants. Few retrofitting projects have the resources and time to gather this information. Unless those are available, the retrofit decisions should be based in a different criteria, rather than using inaccurate SAP or RdSAP energy consumption predictions. The coefficient of heat loss of the fabric of a dwelling is independent of the occupants. SAP was found quick to calculate reasonable predictions of the coefficient, by using accurate fabric data, and to show the impact of different factors on the heat loss of the fabric. Therefore, it could be claimed that the coefficient of heat loss of the fabric is a suitable alternative criteria to make pre-retrofit decisions.
Citation
Sierra, F., Mahdjoubi, L., Gething, B., Alzaatreh, A., Fitton, R., & Marshall, A. (2018). Comparison of prediction tools to determine their reliability on calculating operational heating consumption by monitoring no-fines concrete dwellings. Energy and Buildings, 176, 78-94. https://doi.org/10.1016/j.enbuild.2018.07.012
| | |
| --- | --- |
| Journal Article Type | Article |
| Acceptance Date | Jul 5, 2018 |
| Online Publication Date | Jul 18, 2018 |
| Publication Date | Oct 1, 2018 |
| Journal | Energy and Buildings |
| Print ISSN | 0378-7788 |
| Publisher | Elsevier |
| Peer Reviewed | Peer Reviewed |
| Volume | 176 |
| Pages | 78-94 |
| DOI | https://doi.org/10.1016/j.enbuild.2018.07.012 |
| Keywords | standard assessment procedure (SAP), reduced data SAP (RdSAP), integrated environmental solutions (IES), building performance evaluation, operational energy consumption, no-fines concrete, social housing, energy loss, fuel poverty, heating energy consumpt |
| Public URL | https://uwe-repository.worktribe.com/output/859543 |
| Publisher URL | https://doi.org/10.1016/j.enbuild.2018.07.012 |
| Additional Information | Additional Information : This is the author's accepted manuscript. The final published version is available here: https://doi.org/10.1016/j.enbuild.2018.07.012 |
Files
0Comparison of Prediction Tools.docx (3.8 Mb)
Document
0Comparison of Prediction Tools.pdf (1.8 Mb)
PDF
You might also like
Downloadable Citations