Act now - From science communication to action – time to focus on society's change makers
Fogg Rogers, Laura
Authors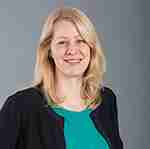 Dr Laura Fogg Rogers Laura.Foggrogers@uwe.ac.uk
Associate Professor of Knowledge Exchange in Engineering
Abstract
The effects of climate change are now being felt around the world, and yet cohesive and collaborative policymaking to mitigate impacts are moving too slowly. Indeed the latest scientific report from the Intergovernmental Panel on Climate Change has warned that we have until 2030 to reduce emissions and limit warming to 1.5C above pre-Industrial levels.
International protest movements such as Extinction Rebellion are now stepping up non-violent direct action, with a core demand to Act Now. The movement involves several professional groups such as scientists, doctors and psychologists, who have advocated for their peers to move beyond communication .
Meanwhile, science communication efforts focus on individuals – imploring us to change our personal behaviours to benefit the environment. However, psychological and social research indicates that asking individuals to change their behaviour against the norms of society is at best ineffective, and at worst harmful to the individual through the resulting guilt, shame and eco-anxiety.
In this series of linked papers, we will discuss whether science communication on climate change has failed. Outreach and education are important, but 30 years of advocacy have seen emissions continue to rise. We argue that science communication therefore needs to focus on creating societal change in order to enable and encourage individual behaviour change. We will discuss where this leaves the neutrality of science, and the role of science communicators in direct action.
From science communication to action – time to focus on society's change makers
Laura discussed the EU project ClairCity, which focussed on citizen-led air pollution and carbon emissions reduction in cities. The project spanned six cities in Europe and reached over 50,000 people, with a focus on engaging citizens in policymaking. Several creative public engagement strategies were trialled, including crowdsourcing issues and solutions in each city, an interactive policy game, video-making for older people and debates for schools. Different behaviours including shopping or commuting have also been modelled in an innovative way so that organisations can relate to the practices which create pollution. Laura is now applying this research in her own personal time through her community action groups. A full evaluation of ClairCity has taken place over the four year project across the six cities, and this presentation will talk about the process and challenges of a societal approach, so that others can learn from the project developments.
Citation
Fogg Rogers, L. (2021, May). Act now - From science communication to action – time to focus on society's change makers. Presented at Public Communication of Science and Technology, Aberdeen - Online
Files
Act now - From science communication to action – time to focus on society's change makers (7.8 Mb)
PDF
You might also like
Downloadable Citations