The online survey as a qualitative research tool
Braun, Virginia; Clarke, Victoria; Boulton, Elicia; Davey, Louise; McEvoy, Charlotte
Authors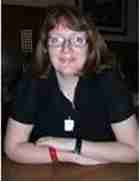 Abstract
Fully qualitative surveys, which prioritise qualitative research values, and harness the rich potential of qualitative data, have much to offer qualitative researchers, especially given online delivery options. Yet the method remains underutilised, and there is little in the way of methodological discussion of qualitative surveys. Underutilisation and limited methodological discussion perhaps reflect the dominance of interviewing in qualitative research, and (misplaced) assumptions about qualitative survey data lacking depth. By discussing our experiences of developing online surveys as a tool for qualitative research, we seek to challenge preconceptions about qualitative surveys, and to demonstrate that qualitative surveys are an exciting, flexible method with numerous applications, and advantages for researchers and participants alike. We offer an overview and practical design information, illustrated with examples from some of our studies.
Citation
Braun, V., Clarke, V., Boulton, E., Davey, L., & McEvoy, C. (in press). The online survey as a qualitative research tool. International Journal of Social Research Methodology, 1-14. https://doi.org/10.1080/13645579.2020.1805550
Files
This file is under embargo until Feb 17, 2022 due to copyright reasons.

Contact Victoria.Clarke@uwe.ac.uk to request a copy for personal use.
You might also like
Downloadable Citations