Lesbian and gay parents on talk shows: resistance or collusion in heterosexism?
Clarke, Victoria; Kitzinger, Celia
Authors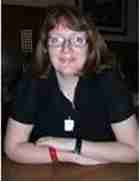 Dr Victoria Clarke Victoria.Clarke@uwe.ac.uk
Associate Professor in Qualitative & Critical Psychology
Abstract
In this paper we explore popular television talk show debates about lesbian and gay parents. We show that the heterosexist framing of these debates compels lesbian and gay parents and their supporters to produce defensive and apologetic arguments that normalise lesbian and gay families. Lesbian and gay parents end up reinforcing the legitimacy of anti-lesbian/gay fears in the very act of demonstrating that they are groundless. We identify six themes in pro-lesbian/gay discourse on talk shows: (i) 'I'm not a lesbian/gay parent'; (ii) 'we're just the family next door'; (iii) 'love makes a family'; (iv) 'god made Adam and Steve'; (v) children as 'proof '; and (vi) the benefits of growing up in a lesbian/gay family. Our analysis focuses on the broad, ideological functions and effects of these themes. We conclude the paper by outlining an alternative agenda for talk show debates about lesbian and gay issues.
Citation
Clarke, V., & Kitzinger, C. (2004). Lesbian and gay parents on talk shows: resistance or collusion in heterosexism?. Qualitative Research in Psychology, 1(3), 195-217. https://doi.org/10.1191/1478088704qp014oa
Files
CKVC_revised_talk_show_final_QRIP.doc (165 Kb)
Document
CKVC_revised_talk_show_final_QRIP.pdf (403 Kb)
PDF
You might also like
Downloadable Citations