'For Better or Worse?' Lesbian and Gay Marriage
Clarke, Victoria; Finlay, Sara Jane
Authors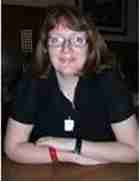 Dr Victoria Clarke Victoria.Clarke@uwe.ac.uk
Associate Professor in Qualitative & Critical Psychology
Abstract
This special feature takes forward the debate on lesbian and gay marriage by providing an explicitly feminist
forum for the discussion and by grounding the contributions both in personal experience and in political reality. The contributions range from theoretical arguments to personal stories to accounts of front-line activism. The experience
of getting 'married' is described by Kathleen and Becky Liddle, and Kevin Bourassa. Bourassa's paper illustrates that for lesbians and gay men these deeply personal events at times occupy centre stage in a wider political battle for 'equality'. Elizabeth Peel and Rosie Harding provide an edited transcript of a discussion from early in their relationship about whether they would register their
relationship – if this were an option available to lesbians and gay men in the UK – and whether they would welcome some kind of ceremony or ritual to mark this. Feminist theory takes centre stage in Maria Bevacqua's argument about why both liberals and radicals should support lesbians' and gay men's right to marry. Catherine Donovan also draws on radical and critical perspectives, but to argue
against marriage. She maintains that marriage as an institution and as a model of love is not the 'best' that lesbians and gay men can do. The experience of emigrating
as a gay couple is discussed by Martin Holt. He argues that immigration laws compel lesbians and gay men to demonstrate how their relationships conform to heterosexual norms. Finally, the debate is extended beyond the confines
of the West in Martin Saavedra's contribution, which outlines the current status of same-sex marriage in Latin America.
You might also like
Downloadable Citations