The role of Salicylic acid signal in plant growth, development and abiotic stress
Hu, Yulan; Zhi, Lulu; Li, Ping; T. Hancock, John; Hu, Xiangyang
Authors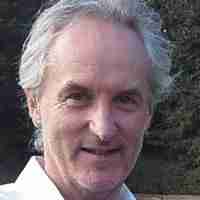 John Hancock John.Hancock@uwe.ac.uk
Professor in Cell Signalling
Abstract
In nature, plants are constantly affected by adverse conditions. Unlike animals, plants can resist these adverse
stresses only by insisting on their original positions. Stress can be divided into biological stress and abiotic stress,
abiotic stress directly affects the growth, development and yield of plants, it spans all developmental stages from
seed germination to senescence. In order to adapt to changing environment, plants have evolved well-developed
mechanisms that help to perceive the stress signals and enable optimal growth response. Salicylic acid (SA) is an
important endogenous signal molecule in plants, which not only regulate some plant growth and development
processes, but also plays an important part in plant stress resistance. Much work about salicylic acid has been
done on the immunity of plants to pathogens, and the synthesis and signal transduction of SA are clearly understood, its function in plant growth, development and abiotic stress is also well learned, we systemically summarized the multiple function of SA signal in non-pathogen-related response, such review should help us understand
the common but essential function of SA signal in modulating plant growth, development and abiotic stress.
Citation
Hu, Y., Zhi, L., Li, P., T. Hancock, J., & Hu, X. (2022). The role of Salicylic acid signal in plant growth, development and abiotic stress. Phyton-International Journal of Experimental Botany, 91(12), 2591-2605. https://doi.org/10.32604/phyton.2022.023733
Files
You might also like
Downloadable Citations