Thematic analysis
Clarke, Victoria; Braun, Virginia
Authors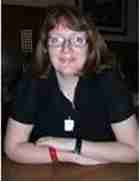 Dr Victoria Clarke Victoria.Clarke@uwe.ac.uk
Associate Professor in Qualitative & Critical Psychology
Contributors
Abstract
Empirical research within critical psychology is strongly associated with the use of qualitative methods. In the field of qualitative psychology a distinction can be made between experiential and critical approaches (Braun & Clarke, 2012a, Reicher, 2000), both of which involve some kind of critique of mainstream psychology. Experiential approaches aim to capture participants' experiences and perspectives and ground research in participants' accounts, rather than researcher's categories, but view language as a reflection of "internal categories of understanding" (Reicher, 2000: 3), and so assume it is possible to 'read off' participants' thoughts, feelings and practices from their use of language. By contrast, critical approaches challenge what experiential approaches have in common with mainstream psychology – the assumption that language is only of interest as a description of inner states. Critical approaches (usually some version of discourse analysis) understand and analyse language as something that is constitutive, rather than reflective, of our social and psychological words, as a form of social action. One of the most common qualitative methods is (some form of) thematic analysis (TA); however, there is debate about whether TA is an experiential or a critical approach, and thus an appropriate analytic method for critical psychology.
Citation
Clarke, V., & Braun, V. (2014). Thematic analysis. In T. Teo (Ed.), Encyclopaedia of Critical PsychologySpringer
This file is under embargo due to copyright reasons.
You might also like
Downloadable Citations