Thematic analysis
Braun, Virginia; Clarke, Victoria; Terry, Gareth
Authors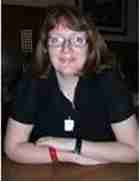 Dr Victoria Clarke Victoria.Clarke@uwe.ac.uk
Associate Professor in Qualitative & Critical Psychology
Contributors
Abstract
Thematic analysis (TA) is a method for identifying, analysing and interpreting patterned meanings or 'themes' in qualitative data. In this chapter we outline our approach to TA (Braun & Clarke, 2006, 2012, 2013) and demonstrate core processes of coding and theme development using worked examples from our study of sexual health professionals' views on impediments to sexual health in Aotearoa/New Zealand ([A/NZ], Terry, Braun & Farvid, 2012). First we consider the historical development of TA, and the proliferation of different approaches to TA, then outline the hallmarks of our approach to TA: its unique status as a method, rather than a methodology, and its theoretical flexibility.
Citation
Braun, V., Clarke, V., & Terry, G. (2014). Thematic analysis. In A. Lyons, & P. Rohleder (Eds.), Qualitative Research in Clinical and Health PsychologyPalgrave MacMillan
This file is under embargo due to copyright reasons.
You might also like
Downloadable Citations