"Knowledge Is Power": A Mixed-Methods Study Exploring Adult Audience Preferences for Engagement and Learning Formats Over 3 Years of a Health Science Festival
Fogg-Rogers, Laura; Bay, Jacquie L.; Burgess, Hannah; Purdy, Suzanne C.
Authors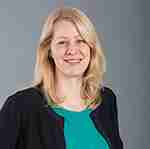 Dr Laura Fogg Rogers Laura.Foggrogers@uwe.ac.uk
Associate Professor of Knowledge Exchange in Engineering
Abstract
© 2015, © 2015 SAGE Publications. Science festivals enable scientists to engage with publics, but format design reflecting different engagement models is contested. This study gathered mixed-methods data over 3 years (2011-2013) from on-site surveys (N = 661) of a health science festival, exploring audience preferences for dissemination or dialogue formats (lectures, discussions, community expo, lab experiments, and day out). Irrespective of time, age–group, or gender, lectures were significantly ranked the main attraction (76.8%), most highly attended (89.1%), and most useful format (83.8%). Thematic analysis revealed five themes exploring nonformal learning motivations for audiences, highlighting that knowledge/understanding acquisition is perceived as empowering greater health literacy.
Citation
Fogg-Rogers, L., Bay, J. L., Burgess, H., & Purdy, S. C. (2015). "Knowledge Is Power": A Mixed-Methods Study Exploring Adult Audience Preferences for Engagement and Learning Formats Over 3 Years of a Health Science Festival. Science Communication, 37(4), 419-451. https://doi.org/10.1177/1075547015585006
Files
Fogg-Rogers 2015 Knowledge is Power.pdf (582 Kb)
PDF
You might also like
Downloadable Citations