Lesbian Mothers: Sameness and Difference
Clarke, Victoria
Authors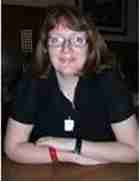 Abstract
Psychologists and feminists have been researching and debating lesbian parenting for more than 25 years. One of the key concerns addressed by the literature on lesbian
mothers is whether they and their children are the same as, or different from, heterosexual mothers and their children. This concern reflects both feminist and mainstream psychologists' preoccupation with the question of sex differences, and debates about lesbians' alleged pathology among anti-lesbian and lesbian-affirmative psychologists.
The field of lesbian and gay psychology has, largely, moved beyond the repeated demonstration of lesbians' and gay men's 'normality' (in other words, the degree to which we approximate heterosexual lives and relationships). Despite this, the vast majority of psychological research on lesbian-mother families continues to be concerned with the question 'are lesbian families the same as heterosexual families?' (and thus, 'are lesbians "fit to parent"?').
You might also like
Downloadable Citations